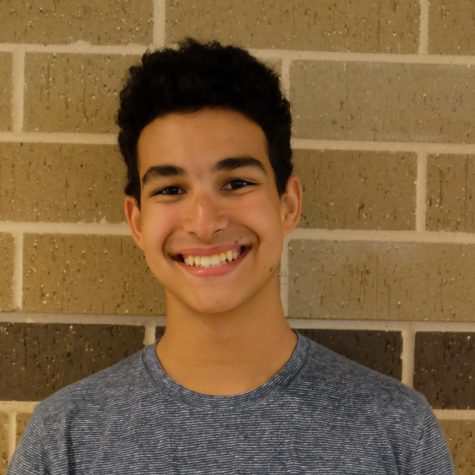 Do you have any hobbies? What are they?


Band, athletics, & Carson Lane


The FitnessGram™ Pacer Test is a multi-stage aerobic capacity test that progressively gets more difficult as it continues. The 20-meter Pacer test will begin in 30 seconds. Line up at the start. The running speed starts slowly, but gets faster every minute after you hear this signal: *music* A single lap should be completed every time you hear this sound: *music* The second time you fail to complete a lap, your test is over. The test will begin on the word "start". Ready? Set? Start.


What is your favorite candy/snack?


Me, Myself, and John Stamos


What do you want to do after high school?
Possibly be in the business marketing or broadcasting/commentating game
What is your Instagram or Twitter handle?
Ben Porter, Staff Writer
Apr 05, 2019

Globetrotters Make Their Annual Appearance

(Story)

Nov 29, 2018

Where's My Lettuce?

(Story)

Nov 07, 2018

Varsity Volleyball Takes Storming Victory Over Oak Ridge

(Story)

Nov 06, 2018

Young Voters & Their Impact on the Future

(Story)

Oct 09, 2018

Marvel's Spider-Man Review

(Story)

Sep 13, 2018

Upcoming Television Shows Fall 2018

(Story)