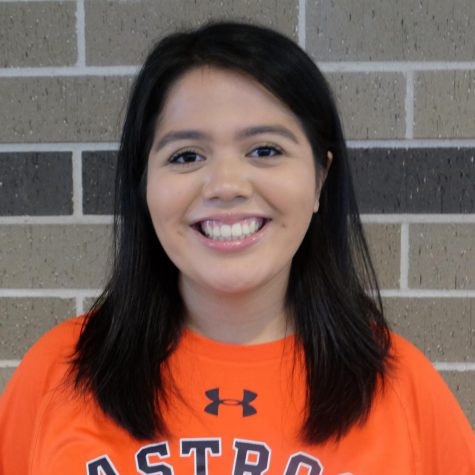 Do you have any hobbies? What are they?


Reading, Watching Netflix, and Listening to new music


What is your favorite candy/snack?
What do you want to do after high school?


Go to college but it's undecided as of now on what I want to study.


What is your Instagram or Twitter handle?
Kayla Vasquez, Staff Writer
Apr 24, 2019

On My Block Returns With More Drama

(Story)

Mar 01, 2019

The Winner of Mr. Topkat is…

(Story)

Feb 14, 2019

Students Involved with Smocks For Life

(Story)

Dec 20, 2018

Klein in Space Announces Winner

(Story)

Dec 11, 2018

Students One More Step Closer To Space

(Story)

Nov 28, 2018

The Start of a New Season

(Story)

Oct 09, 2018

Klein Launches Space Initiative

(Story)

Sep 17, 2018

Entertainment of the Summer

(Story)