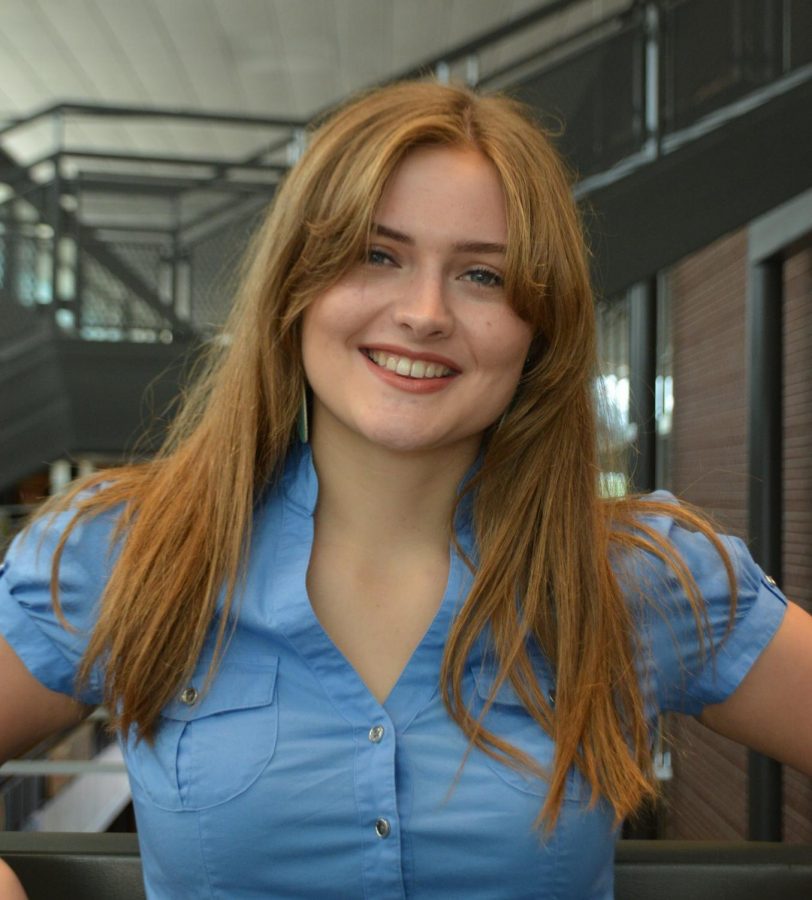 Do you have any hobbies? What are they?


I like to learn new languages.


I also write songs and do local gigs


I like to cook too.



What is your favorite candy/snack?


I like dried mangos, and fresh fruit


I also like diary free chocolate (I recently developed a dairy allergy.)



What do you want to do after high school?


I want to do higher level performances, and make lifelong friendships



What is your Instagram or Twitter handle?
AnaBelle Elliott, Staff Writer
Feb 18, 2020

2020 Employees of The Year Announced

(Story)

Dec 09, 2019

Behind The Scenes Magic

(Story)

Oct 07, 2019

The STEAM Express Offers Hands-on Learning for Students

(Story)

May 01, 2019

Charlene Norris Recognized as AP of the Year

(Story)

Apr 02, 2019

Chamber Choir Selected to Perform Alongside Top Schools in New York

(Story)

Mar 07, 2019

Four Students Compete in State for Swim and Make Klein History

(Story)

Mar 06, 2019

Black History Month Fashion Celebrated by Students and Staff

(Story)

Feb 27, 2019

Caleb Duncan Wins First at State and is Nominated for Student Spotlight

(Story)

Feb 01, 2019

Klein Coffee Offers Student-Friendly Studying Environment

(Story)

Nov 15, 2018

HOSA President Recognized as Outstanding Student

(Story)

May 16, 2018

Senior Makes Klein History by Qualifying for Tournament of Champions

(Story)

May 02, 2018

Teacher of the Year Award Goes to Algebra 2 Pre-AP Teacher

(Story)

Mar 08, 2018

Pena Signs Letter of Intent

(Story)

Mar 08, 2018

Haddox wins Secondary Principal of the Year

(Story)

Feb 15, 2018

Sophomore Football Player is Recognized for Hardwork and Exhibiting the Klein 5 Values

(Story)

Feb 08, 2018

80 Years of Fashion and Music at Klein

(Story)

Dec 11, 2017

Klein Drama's The Addams Family Opens Next Month

(Story)

Nov 28, 2017

80 Years of Fashion and Music at Klein

(Story)

Nov 02, 2017

Theater Student Recognized for Talent and Dedication

(Story)

Oct 23, 2017

The Senior Experience

(Story)

Oct 10, 2017

Klein Reformats Open House

(Story)