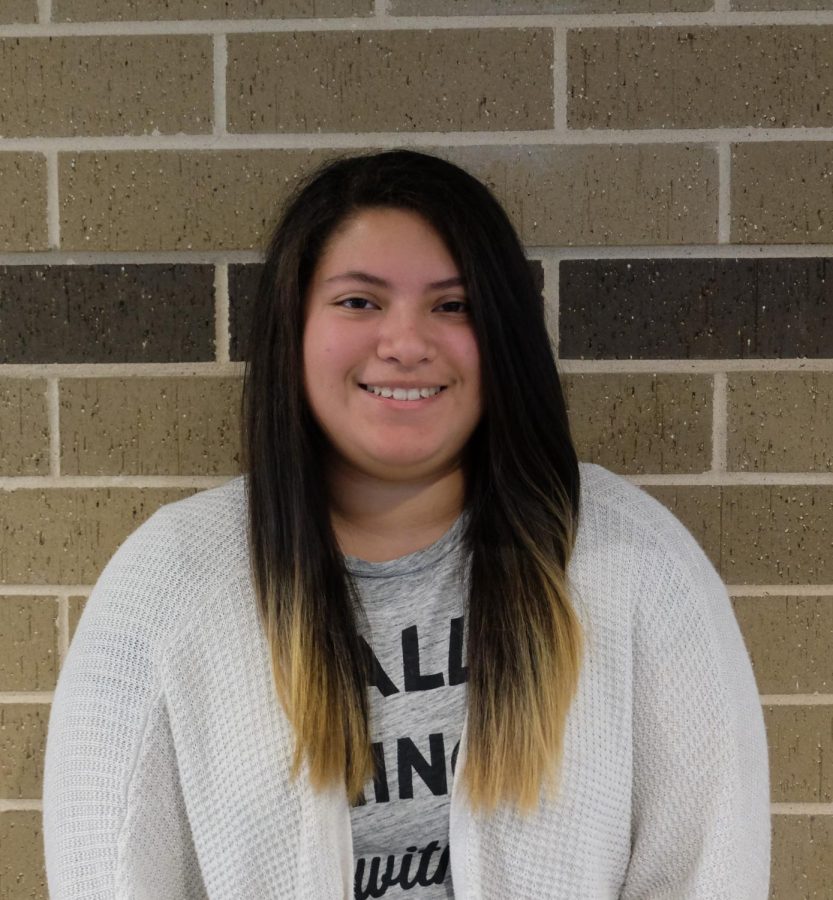 Do you have any hobbies? What are they?


I like to play/listen to music and read and write.


What is your favorite candy/snack?


Sour patch kids (or anything sour) or grapes for a snack.


What do you want to do after high school?


I want to finish my basic classes at Lone Star and then hopefully transfer to Texas A&M or audition for a music school.


What is your Instagram or Twitter handle?


emmy.georgina / emgeorgina01


Emmy Amaya, Editor in Chief
Apr 18, 2019

Jenkins Awarded Teacher of the Year

(Story)

Feb 21, 2019

New Hair Because They Care

(Story)

Jan 30, 2019

FCCLA Host Kickball Game

(Story)

Jan 29, 2019

Serving Appreciation

(Story)

Nov 28, 2018

Fall 2018 Finals Schedule

(Story)

Oct 16, 2018

Running for Funding

(Story/Media)

Sep 07, 2018

Varsity Volleyball Earns Team of Week

(Story)

Feb 16, 2018
Nov 16, 2017

Coming Soon… A New Way to See Announcements

(Story)

Oct 12, 2017

Students Volunteer After Harvey

(Story)

Aug 27, 2017

Hurricane Harvey storms cause severe Flooding

(Media)

May 11, 2017

FCCLA Makes it to Nationals

(Story)

Mar 09, 2017

FCCLA Competes for State

(Story)

Mar 06, 2017

From Comics to your TV Screen

(Story)

Jan 20, 2017

New Year, New Tardy Policy

(Story)

Dec 09, 2016

Band Marches to the End of a Great Season

(Story)

Nov 02, 2016

Bearkats or Panthers?

(Story)

Oct 06, 2016

Former Teacher Opens Sweet Texas Treasures Boutique

(Story)