Bearkats lend a hand
Jenna Elahmad & Aisha Tofiq, Staff Writers
October 5, 2017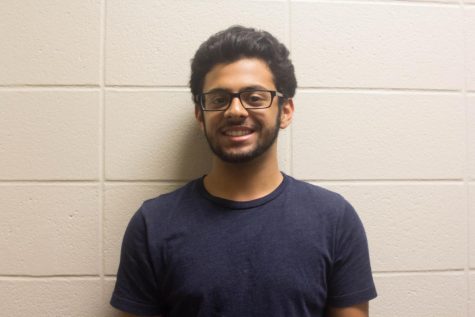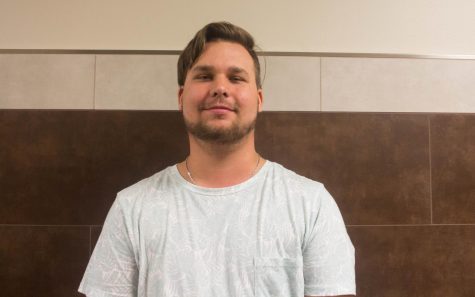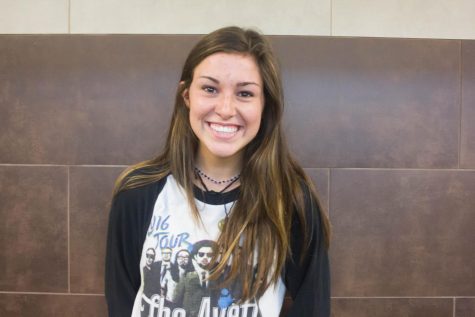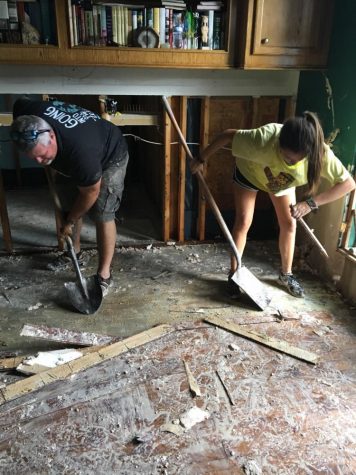 Last month, students went above and beyond to help residents of Texas who lost their homes due to Hurricane Harvey.
Ali Khan – Senior
Ali Khan uses jetskis to save Harvey victims.
"It's good to help out the community in general, to get outside if you have the resources." Senior Ali Khan said.
Many neighborhoods and other areas were flooded due to the heavy rain.
"Hurricane Harvey didn't affect me first at hand." Khan said.
Due to the hurricane many people lost their homes and all of their belongings.
"When the community is in need, it's good to help out, everybody who needs it, we had 15 crates of water, if other people need it more than you do, you can always ration it. Some people needed it." Khan said.
Just like many others, Khan decided to assist those in need.
"On Monday, we had a boat and we were driving around if there was anybody, there was nobody. On Tuesday, we had a jetski and there was a lady in a house so we went to get another boat because she had dogs." Khan said.
Khan went to neighborhoods, where flooding had occurred and was able to help those that were flooded out of their homes.
"A lot of it was on Cypresswood and Kingwood I think, and 1960 and 45, the neighborhood over there that flooded out." Khan said.
Hurricane Harvey had a huge effect on many residents of Texas. But, it brought the community closer together.
"The areas that were affected were really sad to see, all those people losing their homes and some of them were not insured and  they lost all their stuff," Khan said. "The community helping out was a big plus, like you never see a community help out that many people at once."
Hannah Brannen – Senior
With the fellowship of Bammel Church of Christ, Hannah Brannen stepped out into her community to aid flood victims during Hurricane Harvey.
"With my church I gutted houses and tore out cabinets," Brannen said. "Also my family and I cleared out some of our things to donate at Faithbridge."
Granted Harvey did not affect Brannen first at hand but she saidshe felt a calling to aid those who lost their belongings and homes.
"In a sense I felt guilty because my home was perfectly fine and I knew my friends and friends of friends needed help," Brannen said. "Also seeing people come in from different states inspired me to go out into my community to do anything I could." Brannen said.
Not only did Brannen provide a service to those in need, but she learned a valuable life lesson along the way.
"I view things a lot differently now, although it may sound silly, looking at my bottom cabinets while knowing everything in there would've been ruined and thrown away, I realized the need for material things wasn't as important anymore," Brannen said.
Through disaster Brannen saw the outpour of love and unity in local Houstonians.
"Hurricane Harvey was a tragedy, but on the positive side so many people came together which is something we don't normally see," Brannen said. "All over the media people highlighted all the good that happened, despite race and religion everyone wanted to help each other."
Dylan York – Senior
Dylan York contributed to flood relief by helping neighbors renovate their houses.
"Hurricane Harvey was terrible, so many undeserving people lost their homes and even loved ones, but it inspired me to go help out as much as I could."  York said.
Despite York having a flooded home himself, he managed to help his surrounding neighbors by pushing cars to high elevation to avoid flooding, pulling out drywall and insulation of homes, and delivering home cooked meals.
"It made me angry that I lost my home for the third time, and even worse to see my friends go through the same thing," York said.
With generosity and courage, York showed the good that came out of tragedy.
"After seeing strangers from all around helping my family out a lot during Hurricane," York said. "I knew I had to give back to the community, so helping people made me feel really good."