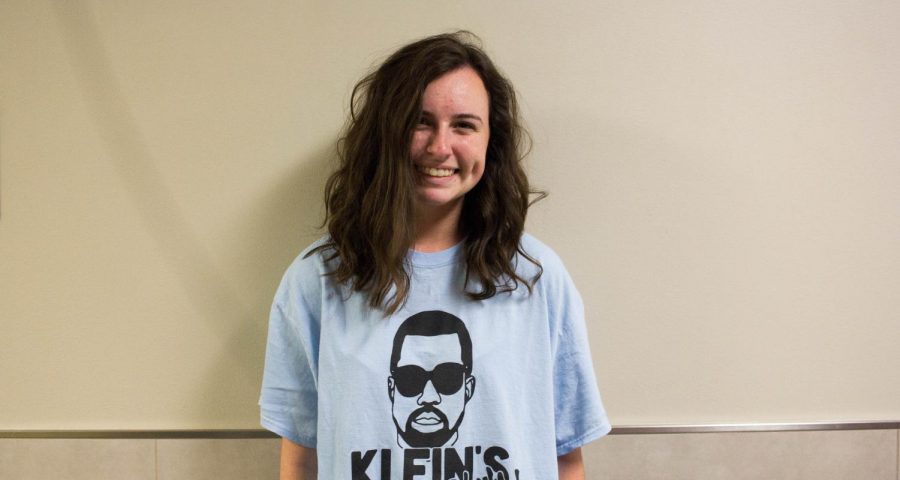 HOSA President Pushes Towards Medical Career
November 2, 2017
Standleader, HOSA President, and volunteer for the Junior Medical Reserve Corps, senior Maggie Kappel maintains a busy schedule.
Kappel showcases the Klein 5 core values of service, empathy, and perseverance and was nominated for Student Spotlight by HOSA teacher Kristen Haggard.
"I nominated Maggie because she always gives to others and is always happy and positive no matter the circumstances," Haggard said. "She always expresses gratitude for Klein, the faculty and administration as well as for the members of HOSA and is appreciative of the opportunities that she is given. "
Every Saturday morning, Kappel led HOSA in their volunteering efforts in the community.
"By exhibiting service now, it's made me really want to go into the medical field because having helped people impacted me greatly," Kappel said.
Kappel dedicated hours on end to the community by becoming involved in HOSA as a freshman and to this day is now the president of the organization, who leads over 360 members. She insures every member is happy and helps meetings and competitions run smoothly.
"A big aspect of HOSA is community service, so I make it a priority to attend at least twice a week," Kappel said.
On top of endless volunteer hours, Kappel is one of the legendary and spirited Standleaders pumping up the crowds in blue and yellow stripes.  
"My job as a Standleader is to constantly motivate all of the Klein Bearkats on and off the field," Kappel said.
Outside of school, Kappel also volunteers with the Junior Medical Reserve Corps to provide services to even the most vulnerable and in need members of the community.
"The Junior Medical Reserve Corps is a volunteer organization that focuses on emergency readiness in order to be prepared in case of tragedy," Kappel said.
Motivated by her friends and family, Kappel said her ambition is to become a medicine physician in order to give back to the community, heal those in need, and make people feel happy and secure.
"My biggest motivation to go into the medical field is my dad because he had to go through a lot on the patient side," Kappel said. "I want to be the help for other people, as they were for my dad."
As her high school years came to an end, Kappel aimed to leave Klein with high hopes and enthused spirits.
"If someone would've told me freshman year that I would be where I am today I would've called them crazy," Kappel said.