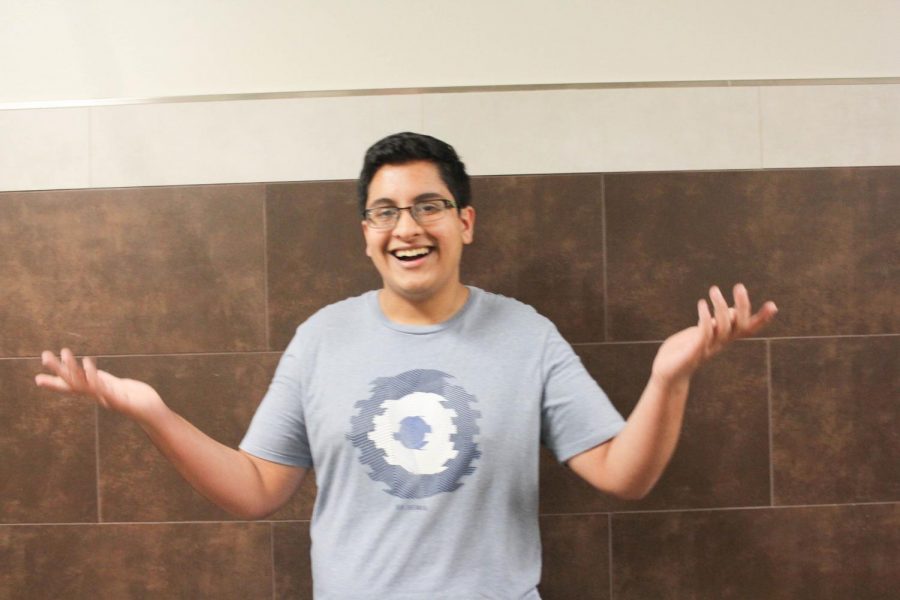 Theater Student Recognized for Talent and Dedication
November 2, 2017
Shaheer Raja is involved in DECA, NHS, and Klein Drama and according to teachers, a vital part of their programs. 
Raja was recognized as one of the first students for Student Spotlight,  which highlights student achievements and how they implement the core values, or Klein5. Drama teacher Jason Bradshaw said he nominated Raja for Student Spotlight for many reasons.
"He is an integral part of Klein Drama and helps to keep our program running smoothly on a daily basis," Bradshaw said.
Shaheer said that he thinks of himself as a "leader who works to make everything he does the best it can be."
He is also heavily involved in Klein Drama.
"He is self-motivated and proactive. He comes up with creative ideas to make Klein Drama better," Bradshaw said. "Shaheer is currently in charge of all sound/audio for the musical, The Addams Family."
Shaheer's tendency to work with perseverance and determination is greatly appreciated by Klein drama and all of the organizations that he participates in.
"If you look up the word 'dependable' in the dictionary, it would say 'see Shaheer Raja',"Bradshaw said.