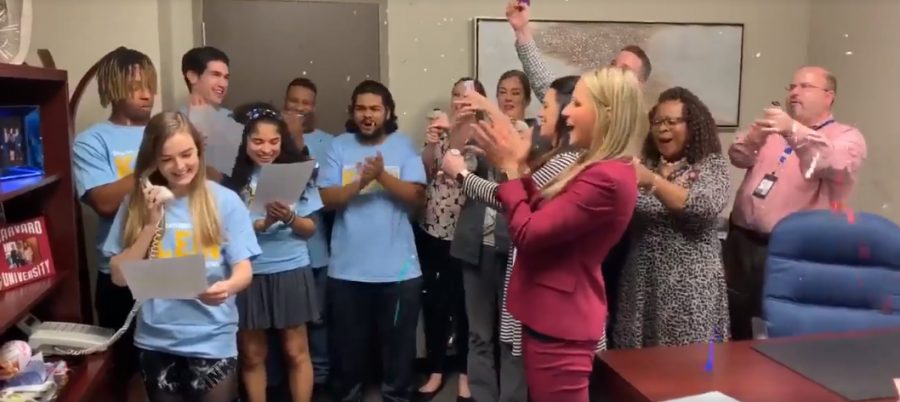 Klein High Named State School of Character
February 1, 2019
Klein High officially received the honor of being the only Texas high school to be named a state school of character on January 28. Every year Character.org decides which schools and districts around the country exhibit a dedicated focus on character development and an overall positive school climate within their respective state. The schools that meet these standards, are named state schools of character.
"Being a state school of character is huge," principal Jessica Haddox said. "Only 87 schools in the whole nation got it, and we're the only 9-12 high school to get it in Texas."
With the state title achieved, the next step is the national competition, where all the state schools of character face off to see which exhibit the traits needed to become national schools of character. However, to qualify for the national level, a school must not only be a state school of character, but must also open the school up to a site visit by Character.org officials.
"They will send someone down to our campus who will go up to kids and say 'hey what are your core values,'" Haddox said. "Or they'll go into classrooms to see if the Klein 5 is evident in the classroom."
After the officials visit all the schools that have applied, they will confer and score them. The schools with the top scores will be announced in May and will be national schools of character for the next three years. While the process is no cakewalk, Haddox is confident in her school's ability to make the cut.
"I truly believe that this is one of the best high schools around," Haddox said. "To work in a school, you have to like kids. Relationships are the base of everything we do. I think that strong focus on relationships is the best trait that we have as a staff and as a school."