Haddox Earns Promotion in District
The start of the 2020-2021 school year will be like none other. After four years of being the principal for Klein High School, Jessica Haddox has been promoted to the new Executive Director of Teaching and Learning for TLC (Teaching and Learning Center).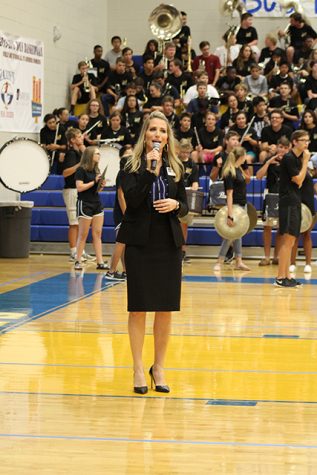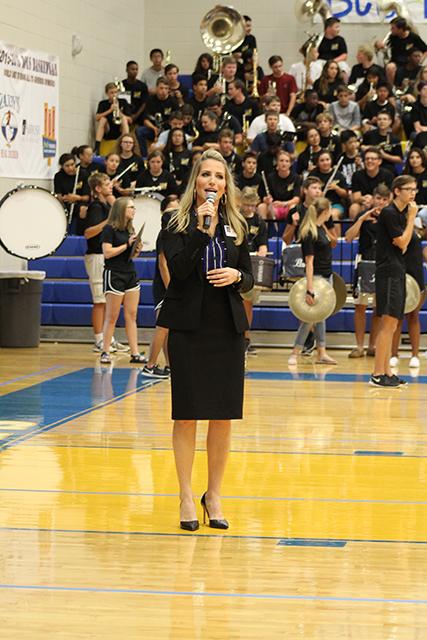 "I am super excited," Haddox said. "This position is assigned to campuses to work for and support excellent student outcomes. I will be serving and supporting campus principals and their leadership teams. In the meantime, TLC is being dismantled to make way for the new TEP (Therapeutic Education Program). I'll be traveling from campus to campus and occasionally helping out outside of the central office."
In July of 2010, Haddox was hired to Klein High School as an AP by former Principal Larry Whitehead and soon promoted to Associate Principal in March of 2013. She was then promoted to Head Principal at Kleb Intermediate. After staying at Kleb for two and a half years, she was hired back to Klein High School as Principal of on August 9, 2016, replacing former principal Larry Whitehead.
"I cherish KHS because it is where my leadership journey began," Haddox said. "It has grown and cultivated with the help of many talented mentors, leaders, teachers, and students along the way. I will always bleed blue and gold!"
With the previous school year coming to an unexpected end, due to COVID-19, there are many learning plans being made online by the district. This is in case students are unable to attend school, due to another potential pandemic.
"Klein ISD has a roadmap to reopening task force who is continually meeting and creating plans under various scenarios," Haddox said. "In the event, we have to do online school again it will be more robust; ensuring that students are getting the high quality and high expectations curriculum."
Haddox said she will miss Klein High but looks forward to her new position. She left some parting words for the students at Klein.
"Continue to learn and lead with the Klein 5, both during your time at KHS and beyond. The core values of empathy, gratitude, integrity, perseverance, and service will always guide you as you venture into adulthood with all that this world will challenge you with. Continue to be the change you wish to see in the world! One of a kind. Once a Bearkat, Always a Bearkat!"