Junior releases album on iTunes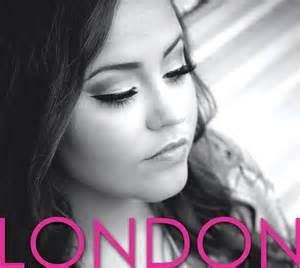 Junior London Lawhon has achieved something she's wanted her whole life – she has recorded her own EP, extended play, album. The EP, titled London, has three songs on it that she has written on her own: "On My Way", "Locked Up", and "Back to You". It was released on Oct. 28, and with a five star rating, it is showing great progress.
"Having my music on iTunes is surreal, I've always pictured my picture popping up on someone's playlist and them singing along to my music," London said. "It's the first step towards my career doing something I am completely passionate about. It's honestly a dream come true."
London contacted her producer, Warren Huart, and they discussed her ideas about songs and decided to create the EP. After working with Huart for a month over Skype, London flew out to Los Angeles in July to record the songs. With the already prerecorded instrument tracks, recording the vocals took her about two days.
"It was an amazing experience recording in the studio, there were so many instruments that have by played by huge artists from Stephen Tyler of Aerosmith to Adele herself," London said. "It was just a crazy inspirational atmosphere."
London, who has been singing since she was just two years old, has wanted to be a singer her entire life. She has performed in many places in Houston such as Dosey Doe's, a concert venue, and she has even performed at the Houston Rodeo last year.
"My inspiration is the fact that music moves people," London said. "I want people to enjoy what I have to offer and I just love when people connect with my songs emotionally."
The most difficult song on the album for her to write was "Back to You" because it was the most emotionally fueled song that she has ever written. Despite this, it is also her favorite song on the album.
"I just feel the song resonates powerfully," London said.
She has said the hardest challenge for her to overcome whilst creating this EP was writer's block. She had so many ideas and feeling that she wants to convey in songs, but it was difficult for her to figure out how. She looks on it as a positive, though, as it's taught her patience.
"I learned that it takes hard work and focus to succeed in what you're doing," London said.
The EP is currently available for purchase on iTunes for $1.99.