Flat Earth Club vs Earth Club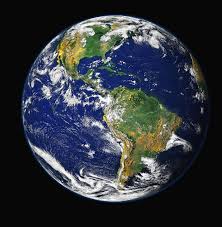 High schools are well known for their many extracurricular activities. Those include sports, the arts and the many clubs that are active throughout the year. Although among some, lies confusion in their purpose or significance. This time around, students have begun to question the difference in two specific clubs, Flat Earth Club and Earth Club.
The most important thing people have wondered before joining any association is the purpose or goal of said association.
"Klein Earth Club is a service organization, where members recycle weekly on Tuesdays for teachers and staff, along with activities that involve helping elementary schools with Earth day celebrations," Earth Club sponsor Karen Smiddy said.
Members of Earth Club said joining the club is really beneficial.
"It's a really great way to meet new people, and you get to help the environment and also your school," senior Stephanie Gheorghe said.
People associated with the Flat Earth Club said the purpose of their organization is different from Earth Club.
"It gives students a chance to debate and present different scientific conspiracies," sponsor Mona Khaldi said.
Members of the Flat Earth Club say sharing conspiracies is great for exposure to new opinions and ideas.
"The purpose of Flat Earth Club is to present conspiracy theories, bring a group of people together and present different ideas, and really brainstorm from different aspects of what people think, including their cultures and everything," senior Kaden Gray said.
The significance of these clubs is just as important as the purpose.
"I think it's significant because you're helping the earth by recycling," Gheorghe said.
The Flat Earth Club stated their own opinion for its importance as well.
"It's really a good way of bonding and you do get some debates out of it as well as get to see what people believe, and you get to see the other side of certain perspectives," Gray said "Sometimes there can be controversies but other times there's not. You just really get to understand different points of views and debates."
The differences between these two extracurricular activities are evident, but most seem to question whether or not they have any similarities, some believe they do.
"They bring awareness to different things," Gray said. "Obviously, Earth Club is about being more sustainable with the environment and Flat Earth Club is like just theories more than anything. An awareness of what could be going on in the world rather than what is going on in the world."
Both clubs had a few indirect similarities, but there were still some that believed their purposes were not compatible or alike. Whether or not people thought the clubs were similar, there's one thing everyone can agree on.
"They both have the word earth in it," Smiddy said.