All-U-Can Eat Pancakes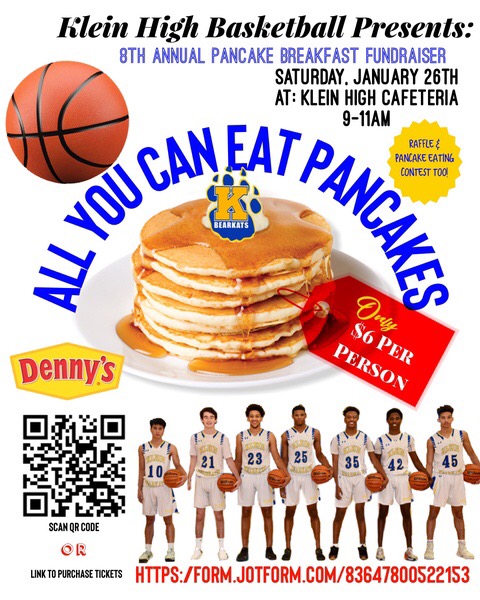 Founded in 2011, the annual fundraising 'All-U-Can Eat Pancake Breakfast', is set to take place Saturday, Jan 26. The fundraiser has long been one of the top ways to help raise money for the boys' basketball program, funding various activities and events for the team. Running for the eighth consecutive year, the fundraiser continues to be a favorite event of students, who can participate in the endless pancakes, eating contest or newly added raffle.
"There is a lot of work that goes into planning for this event," Suzanne Koontz, booster club president, said. "We are adding a raffle this year so we hope that it makes it even better."
Sponsored by Denny's, the event will take place at the Klein High School cafeteria from 9-11 a.m. Many coaches, players, parents and students attend the event every year, and the team is hoping to draw out even more people this year. For a fun and tasty way to support the Bearkat's basketball program, tickets can be bought online from the link on the picture.