Evermore Review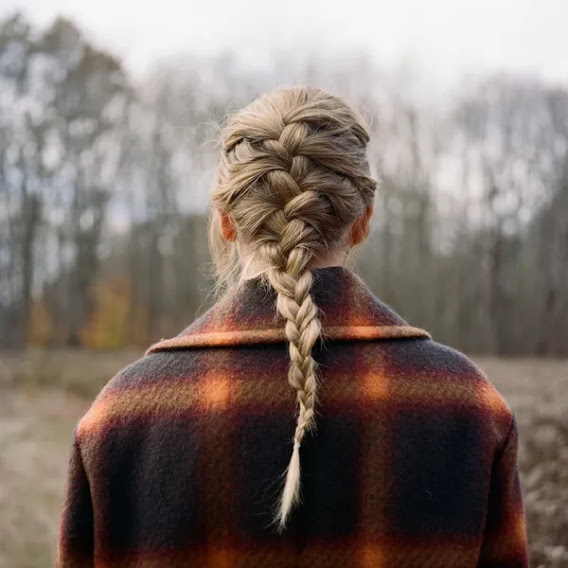 Only five months after Taylor Swift's surprise album, Folklore, took the world by storm, Swift surprised listeners with another album in December, Evermore. Although Swift has earned a reputation for reinventing herself with every album, creating what her fans call "eras", the two are similar in theme, making Evermore more of a continuation of Folklore. As Swift fashions her songs in Evermore with country elements regressing back to her roots, her prolonging talent for songwriting shines brightly through the cracks.
The sister albums, as Swift describes it, simultaneously master the idea of romanticizing the notions of simplicity, tragedy, and heartbreak, while weaving diverse threads of stories together. Additionally, while the storylines in Folklore have younger themes, the main one being a teenage love triangle, Evermore expresses more mature concepts than Folklore. Namely, "No Body, No Crime", that's recorded with HAIM, catches the attention of listeners with a catchy folk tune describing a murder. The elegant "Champagne Problems" expresses the emotions of a rejected proposal through a delicate piano arrangement that makes listeners hearts flutter. Swift has been producing music for nearly 15 years now and Evermore portrays her growth as a person through the complexity of her songwriting.
In her more recent albums like Reputation and Lover, Swift made a clear shift from her original country style to pop. However, Evermore creates a diverse mix of alternative, country, and folk styles. Veteran "swifties", as they call themselves, found themselves nostalgic while listening to the twangy interlude of "No Body, No Crime" and the simple beauty of "Dorothea".
"I've been a fan of Taylor Swift for a really long time now, and what I've always loved about her music is that before she was a musician, she was always a writer," says junior Irina Griffin. "All of her albums tell a story, but evermore takes it to a new level completely. It goes from a girl talking about how she broke off her engagement, to a murder mystery, to tales of the life of Taylor's grandmother. I think we could all use a little escape from reality with everything going on in the world, and this album really helps with that."
As Swift continues on with her career by writing stories and her life experiences together into eloquent songs, its clear that her genre will change again and again. Though both Evermore and Folklore are less connected to Swift's personal life, the style of each individual song reflects her growth as a songwriter and contains traces of her previous works. However, Evermore expresses a wistful feeling that combines the styles of all of her works into one.