Klein Releases 2020-2021 Calendar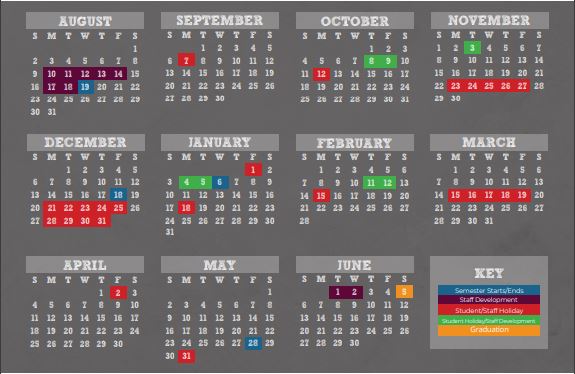 The Klein ISD central office recently released the calendar for the 2020-2021 school year. The new calendar features some significant changes to the calendars used in previous years, including several more student holidays and teacher development days.  
With the announcement of the new calendar comes the addition several new student holidays, including 4 short weeks where students only attend school for three days. These weeks are the result of new staff development days that have been added either at the end of the summer/winter break or the Thursday and Friday of what would otherwise be a regular school week.  On election day, November 3 students will also receive the day off, as many campuses will be used for voting.  
The first day of school will remain August 19. However, school now begins on a Wednesday instead of a Monday.  This allows for teachers and administrators to have two extra days of staff development before the school year begins.  
The final day of class will be Friday, May 28 and will be a half day. Graduation will take place one week after on Saturday, June 5 at NRG Stadium.