Marlon Runnels named Chief of Police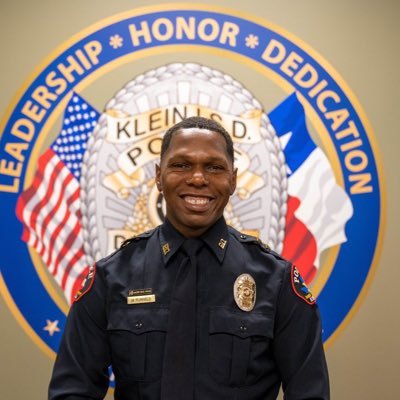 After serving almost 10 years in Klein Independent School District as Assistant Chief and Police Sergeant, Marlon Runnels will continue to protect the Klein community as Chief of Police after his promotion on June 2.
Runnels' promotion was prompted by the retirement of former Chief of Police David Kimberly after 27 years of service.
"Knowing that I will be the person taking the helm from someone who has just had a huge footprint in our Klein community was so great and honoring." Runnels said about former chief and mentor David Kimberly's retirement.
According to Runnels, working within a school district wasn't originally the plan, however once he was introduced to the idea back in 2008 he fell in love.
"As soon as I got in our hallways, I knew right then and there school-based policing was right for me and it was where I felt I belonged professionally," Runnels said. "The opportunities to interact with kids and keep them safe but also help them make good decisions that are going to allow them to become positive contributing members of society. Something about that just spoke to me and I'm glad I made that decision years ago."
Runnels will go on to do great things this year for our Klein community. Many say his determination and obvious love for his profession sets him up for many years of success as Chief of Klein Police.
"[Runnels'] genuine care for our Klein family coupled with his law enforcement expertise and leadership experience truly makes him the best fit for this extremely important position." Jenny McGown, Superintendent, said. "Klein ISD is in good hands with Chief Runnels at the helm and I look forward to seeing all that he and our amazing police department will continue to achieve."